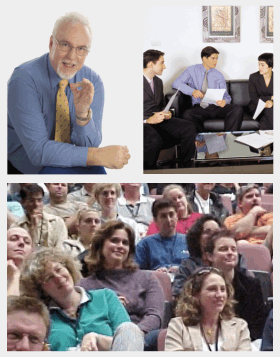 Frank Newberry Seminars Work!
You can be better!
Your people can be better!
Your organisation can be better!
You and your people can soon have:
Better Personal Productivity
Better Customer Service Skills
Better Management Success
Better Personal Productivity
Learn how to get the most out of each workday, meet deadlines, manage interruptions, and get a 'can do' reputation - all this whilst increasing job satisfaction!
Customer Service Skills
Learn how to energise employees, impress customers, enhance the firm's image, improve its word-of-mouth reputation, and increase repeat business!

Management Success
Learn how to build high performance work teams, manage key changes at work, and develop individuals to achieve the organisation's full potential!

© 2022 Frank Newberry.
All rights reserved. This material may not be copied published to other media or rewritten in any form without written permission. Use of this site signifies your agreement to the
terms of use.
...